| | |
| --- | --- |
| Price: | $199.00 |
| Availability: | in stock |
| Prod. Code: | c42vp |
These are extra lean, USDA Choice, heart of the tenderloin roasts. They are cut only from the center of the full Tenderloin. We remove the ends & completely hand trim away any fat for the leanest tenderloin available. These are also netted for a beautful apperance. Enjoy beef's finest cut!!
Next, along with your perfect roast, enjoy these hard to find, Colossal King Crab Legs. Fully cooked and a hard catch, these beauties are ready to be steamed, broiled or grilled.
The Perfect Surf n Turf Combo!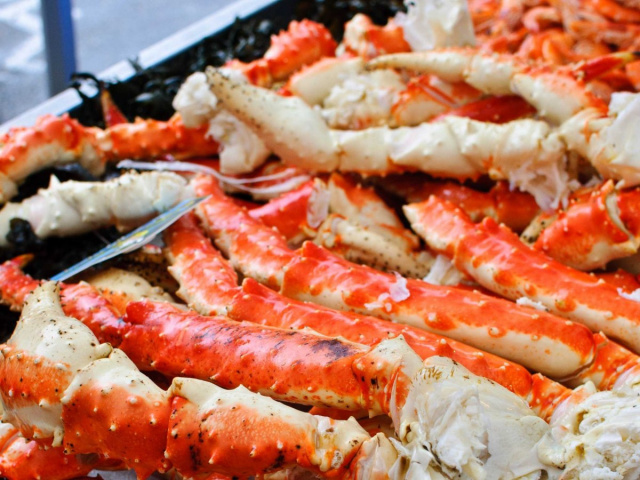 1 - 1.5 Lbs. Netted Chateaubriand Roast per case
Plus
3Lbs. Colossal King Crab Legs per case. $199
Gourmet South Meat Market, located across from Baxter Village, Fort Mill, South Carolina
Gourmet South now offers, "FRESH" (Never Frozen) Custom Cuts of USDA Choice & Prime Cuts of Beef! We also offer "Dry Aged Beef, "FRESH"! We now carry True Imported Japanese "A5"Wagyu Beef, FRESH upon Request. (Wagyu will take 3-5 business days before shipping) Order your favorite cut, thickness or ounce size, whatever you prefer. Cut "FRESH", delivered "FRESH"! Order your favorites including Veal, Lamb or the Ultimate Duroc Premium Pork, all cut and delivered fresh within 24-48 hours! Call today for details. Click here for True Japanese Wagyu.
Need A Holiday Gift?? Check out our Holiday Gift Packages available for any Occasion. We will ship your gift along with a FREE greeting card & personal message.
Click here for Gift Certificates! Click Here for "Free" Freezers!
2000 Highway 160 W Suite 102 Fort Mill, SC 29708
Tel: (800) 214-0829 | SC (803) 233-1343 | Email: customer-service@gourmetsouth.com
Copyright 2012 All Rights Reserved Gourmet South. Designed by Our Marketing Designs