| | |
| --- | --- |
| Price: | $109.00 |
| Availability: | in stock |
| Prod. Code: | udbbr716 |
**ALERT** DANISH RIBS BACK ORDERED **ALERT**
We have been notified from our Danish Baby Back Ribs supplier that the DANISH RIBS WILL BE ON BACK ORDER FOR 10 DAYS.
August 20th - August 30th 2018
TO ENSURE YOU RECEIVE YOUR DANISH BABY BACK RIBS FOR LABOR DAY
PLEASE PLACE YOUR ORDER ASAP.
We will have plenty of Danish Ribs in stock until on or about August 20th 2018
AFTER AUGUST 20TH WE CANNOT GUARANTEE
DELIVERY BEFORE
LABOR DAY.
SUMMER FREEBIES SALE
It's Time To Fire Up The Grill & Get Ready For This Deal!
With FOUR FREE 8OZ DRY AGED BURGERS
OR FOUR FREE 7OZ NORWEGIAN SALMON FILETS
OR TWO FREE 14OZ AGED ALL NATURAL BLACK ANGUS RIB EYES
When You Purchase One Case Of Danish Baby Back Ribs! (Narrow Cut Only)
SALE ENDS SUNDAY, AUGUST 19th 2018
Choose FOUR FREE 8OZ DRY AGED STEAK BLENDED BURGERS
OR
Choose FOUR FREE 7OZ NORWEGIAN SKINLESS SALMON FILETS
OR
Choose TWO FREE 12OZ AGED ALL NATURAL BONELESS RIB EYE STEAKS
when you
purchase one case of All Natural Imported Danish Baby Back Ribs!
You can choose your FREEBIES above the "add to cart" button. If you want a card, leave your message as well right above the "add to cart" button

.
Our 1855 Black Angus Aged Beef Is The Very Best! Well Marbled, Consistently Flavorful & Extremely Tender

!

We

Guarantee It!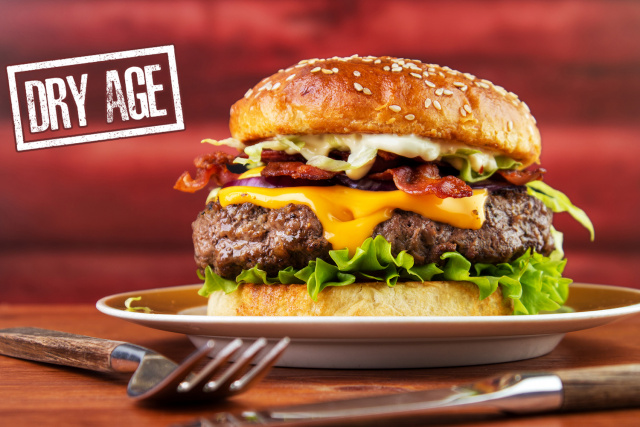 Get FOUR FREE 8oz Dry Aged Steak Blended Burgers ($31.80 Value)
OR
GET FOUR FREE 7oz Norwegian Skinless Salmon Filets! ($51.60 Value)
OR
GET TWO FREE 14oz Aged All Natural Boneless Rib Eyes ($49.67 Value)
When you buy one case of Danish Baby Back Ribs Narrow Cut Only!
*THIS SALE IS FOR NARROW CUT RIBS ONLY!
*WIDE CUT RIBS COME 6 RACKS ONLY!
CHOOSE NARROW CUT ABOVE FOR SUMMER FREEBIES!
SALE ENDS SUNDAY, AUGUST 19th 2018
------------------------------------------------------------------------------------------------------------------------------------------
All Natural Imported Danish Baby Back Ribs!
Congratulations, your search is over!!! You have found the best Ribs in the World!
Imported from Denmark 100% All Natural "World Famous Danish Baby Back Ribs"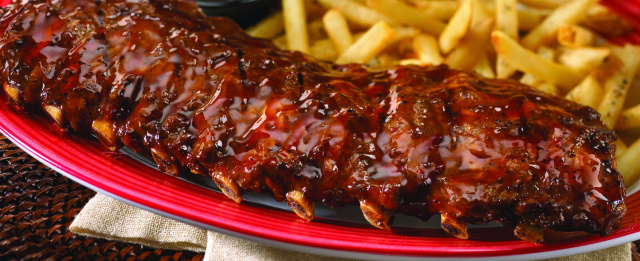 Over a pound per rack, these hard to find 100% All Natural TRUE Authentic Denmark Baby Back Ribs are a hit at any barbecue or event. Meaty, tender, & full of flavor! Each rack is individually wrapped to ensure freshness!
Add your favorite dry rub, barbecue sauce, and/or marinade. You can send these as a gift. We will gladly add a Gift Card at your request. (see message window above shopping cart button)
Each of our World Famous Danish Baby Back Rib Racks are:
Extremely lean.
Extremely tender & meaty.
Individually wrapped to insure freshness
100% All Natural. No Antibiotics. No Growth Stimulants. Raised Naturally
7 / 16-18oz Danish Baby Back Rib Racks "Narrow Cut" (uncooked) per Box $109.00 PLUS CHOOSE SUMMER FREEBIES ABOVE
6 - 22-24oz "Wide Cut" Danish Baby Back Rib Racks (uncooked) per box $109.00
Click Here For The Perfect Holiday Danish Baby Back Rib Dinner Gift Boxes! Complete With Appetizers, Sides, Main Courses & Desserts Starting From $89.00!
ORDER TWO DANISH RIBS & GET A FREE CASE ON US!
*ORDER 2 CASES OF DANISH RIBS & RECEIVE A 3RD CASE ABSOLUTELY FREE!!!!
Click Here For The Two Danish Baby Back Ribs Special!!
*Cannot be combined with any other specials.
Cooking Instructions:
Thaw ribs naturally in the refrigerator overnight. Place ribs on Aluminum foil, shiny side down. Cover ribs on both sides with a Dry Rub, approx. 2-3 tablespoons per rack. McCormick makes a great rub. Optional, cover each rack, top side with fine dry brown sugar. Wrap each rack tightly in the foil and wrap again with an additional piece of foil, shiny side down. Place wrapped racks in the refrigerate for 3 hours, if you like a bolder flavor, leave for additional 3 hours.
Preheat oven to 275°. Place each foil wrapped rack on a cookie sheet and bake for 2.5 hours.
Remove ribs from oven, let rest for 10 minutes. Remove ribs carefully from foil. At this point do not add BBQ sauce, it will burn.
Preheat grill on high. Once grill is hot turn down to medium heat, place ribs on grill, meaty side facing up, heat for 3-5 minutes, flip the ribs, and heat for approx. 2-4 mins.. at this time you can add your favorite bbq sauce and cover grill for an additional minute or two. Remove from grill and Enjoy!!
No Grill? No Problem! Simply pre-heat your broiler, place ribs meaty side down, broil for 1-3 mins, (depending how hot and close you have it to the broiler) when browned evenly, fip the ribs, broil for 1-2 mins, until lightly browned, add bbq sauce, broil for an additional 1 minute or until sauce is bubbling but not burnt. Remove, let stand for 5-7 minutes. Enjoy!!
(Sweet Baby Ray's is a great bbq sauce)
*The toughest part is keeping the ribs from falling apart! They will be so tender you will probably need two sets of tongs! Enjoy!!
Fine Dining in the Comforts of Home! Gourmetsouth.com