Congratulations, your search is over!!! You have found the best Ribs in the World!
Imported from Denmark ,"World Famous Danish Baby Back Ribs!!"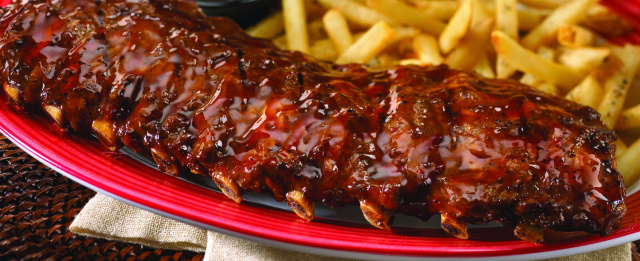 Over a pound per rack, these hard to find TRUE Authentic Denmark Baby Back Ribs are a hit at any barbeque or event. Meaty, tender, & full of flavor!
These Baby Back Ribs are 100% All Natural! No Antibiotics, No Growth Stimulants, Raised 100% Natural.
You can send these as a gift. We will gladly add a Gift Card at your request. (see message window above shopping cart button)
Each of our World Famous Danish Baby Back Rib Racks are:
Extremely lean
Extremely tender & meaty
Individually wrapped to ensure freshness
Choose One Of Your Favorites Above Absolutely FREE When Ordering This Two Danish Baby Back Ribs Special! Right Above The "ADD TO CART" Button, Choose Your Free Case!
***EXTENDED! This Sale EXTENDED THROUGH MONDAY 07/31/17
ALSO CHOOSE GROUND SHIPPING!!
Most area's 1-4 business day
Hurry, this is a limited time offer.
*Cannot be combined with any other specials.
Cooking Instructions:
Thaw ribs naturally in the refrigerator overnight. Place ribs on Aluminum Foil, shiny side down. Cover ribs on both sides with a Dry Rub, approx. 2-3 tablespoons per rack. McCormick makes a great rub. Cover each rack, top side with fine dry brown sugar. Wrap each rack tightly in the foil and wrap again with an additional piece of foil, shiny side down. Place wrapped racks in the refrigerate for 3 hours, if you like a bolder flavor, leave for additional 3 hours.
Preheat oven to 275°. Place each foil wrapped rack on a cookie sheet and bake for 2.5 hours.
Remove ribs from oven, let rest for 10 minutes. Remove ribs carefully from foil and coat the top of the ribs with your favorite BBQ sauce. Sweet Baby Ray's is a great BBQ sauce!
Preheat grill on high. Once grill is hot turn down to medium heat, place ribs on grill, meaty side facing up, heat for 4-6 minutes, flip the ribs, cover the bottom with BBQ sauce and heat for 3-6 minutes. Remove from grill and Enjoy!!
The toughest part is keeping the ribs from falling apart! They will be so tender you will probably need two sets of tongs! Enjoy!!
Why Danish Ribs are the best Ribs Worldwide