| | |
| --- | --- |
| Price: | $218.00 |
| Availability: | in stock |
| Prod. Code: | dbbrsp4 |
Enjoy A "FREE" CASE OF DANISH BABY BACK RIBS When Ordering Two Cases Of Our All Natural Imported Danish Baby Back Ribs!!
Get 1 FREE CASE Of Danish Ribs Absolutely FREE!
See Details Below.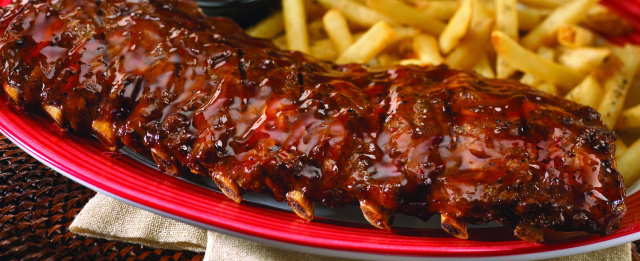 Over a pound per rack, these hard to find 100% All Natural TRUE Authentic Denmark Baby Back Ribs are a hit at any barbecue or event. Meaty, tender, & full of flavor! Each rack is individually wrapped to ensure freshness!
Add your favorite dry rub, barbecue sauce, and/or marinade. You can send these as a gift. We will gladly add a Gift Card at your request. (see message window above shopping cart button)
Each of our World Famous Danish Baby Back Rib Racks are:
Extremely lean.Extremely tender & meaty.

Individually wrapped to insure freshness

100% All Natural. No Antibiotics. No Growth Stimulants. Raised Naturally
7 - 16-18oz Danish Baby Back Rib Racks "Narrow Cut" (uncooked) per Box $109.00
6 - 22-24oz "Wide Cut" Danish Baby Back Rib Racks (uncooked) per box $109.00
ORDER TWO CASES OF DANISH RIBS & GET A FREE CASE!
*ORDER 2 CASES OF DANISH RIBS & GET 1 CASE OF DANISH RIBS ABSOLUTELY FREE!!
Click Here & Choose Your Favorite Free Case Right Above The "Add To Cart" Button.
Click Here For The Two Danish Baby Back Ribs Special!!
*Cannot be combined with any other specials.
Gourmet South Meat Market Is Now OPEN!! Gourmet South Meat Market, located across from Baxter Village, Fort Mill, South Carolina! We just opened today, 05/28/16! We will be having a grand opening very soon! We look forward to seeing you there! Stay tuned for the date!
Gourmet South now offers, "FRESH" (Never Frozen) Custom Cuts of USDA Choice & Prime Cuts of Beef! We also offer "Dry Aged Beef, "FRESH"! We now carry True Imported Japanese "A5"Wagyu Beef, FRESH upon Request. (Wagyu will take 3-5 business days before shipping) Order your favorite cut, thickness or ounce size, whatever you prefer. Cut "FRESH", delivered "FRESH"! Order your favorites including Veal, Lamb or the Ultimate Duroc Premium Pork, all cut and delivered fresh within 24-48 hours! Call today for details. Click here for True Japanese Wagyu.
Click here for Gift Certificates! Click Here for "Free" Freezers!
2000 Highway 160 W Suite 102 Fort Mill, SC 29708
Tel: (800) 214-0829 | SC (803) 233-1343 | Email: customer-service@gourmetsouth.com
Copyright 2012 All Rights Reserved Gourmet South. Designed by Our Marketing Designs